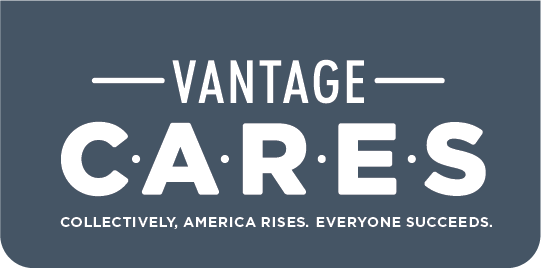 Vantage recognizes that the road to full recovery may present some challenges… both operationally and economically. Once the business environment starts getting back to normal, the COVID pandemic and its necessary social distancing measures will have a lasting economic impact.
Vantage's MAXvoice hosted communications is ready to address your new operational requirements. Whether they be a permanently distributed workforce, flexible staff schedules to facilitate safe office density, or a hybrid approach, our communications toolset has been supporting such scenarios since 2005.-

To assist with overcoming the economic hurdles as we all leap from the post-COVID starting line, Vantage would like to offer MAXvoice service at
with the following start-up discounts
All licensing, design, training and implementation services will be included at no cost.
In month 1: pay only 20% of your total MRC.
In month 2: pay only 40% of your total MRC.
In month 3: pay only 60% of your total MRC.
In month 4: pay only 80% of your total MRC.
Phone purchases can be spread (up to) 4 months – 0% interest. Customers will still qualify for any applicable Poly Rebate dollars.

Once we all get rolling again, who knows what the post-COVID 'normal' will be? To that end, Vantage would like to assist your company as you look to define your new business operations normal… and potentially redefine your normal as you review, react, and adjust. So know that all user and services programming will be provided at no additional charge for the life of your term.
To qualify for the Vantage CARES Program:
40-mo service term
Pay 25% of phone cost upfront (if applicable)
Sign by Aug 1
Turn up by Sep 30

Contact Us and Find out what Vantage CARES can do for you